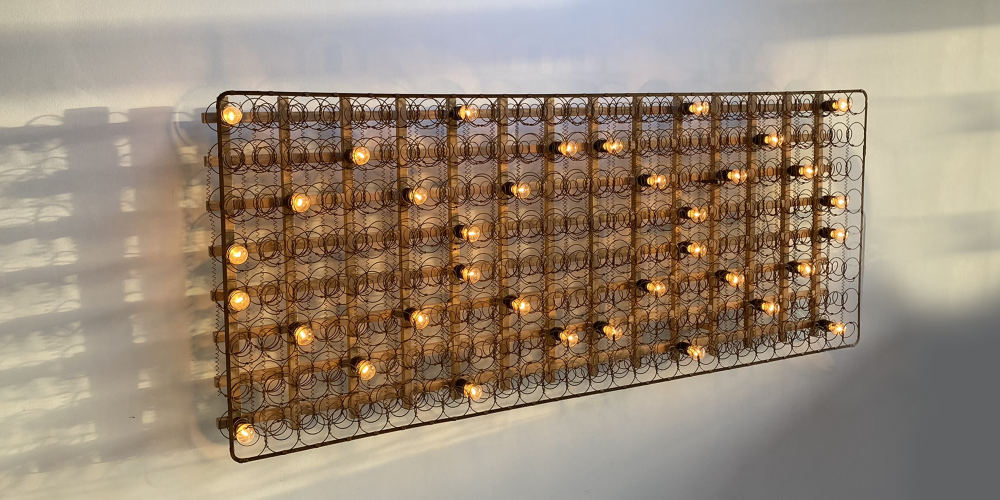 A creative mind never stands still; ideas constantly come and go, being noted down.

Many of them never see the light of day, but sometimes there is a concept that you think needs to be developed.

After more than two decades of working as a graphic de- signer within our design agency, there gradually emerged a desire to give a different interpretation to the creative profession. Subsequently, we started with a selection of all viable possibilities and ended up with our Bedlamp-concept.

Partly originating from the idea of reusing materials and the variable possibilities thereof, we started working out the concept after the first sketches, researching production techniques, and making material choices.

By now, the first variations are ready. The strength of this design lies in the combination of the bed spiral with the wooden frame that determine the shape, lighting plan, and appearance.

The end result is spectacular! A particularly beautiful spectacle of light and shadow. Each Bedlamp is manually drawn, calculated, shaped, and crafted in our own studio and provided with a numbered stamp.

We work with LED lamps, and the total number of them is determined by the spiral shape and/or the use of an optional dimmer. We use whatever spirals are available.
As for the wood, there are possibilities to process reused materials or to purchase new wood material as desired.

The Bedlamp can be attached to the wall, ceiling, or vertically stood on a floor stand.
Experience where art, design, and lighting come together in one design.

For more information, please contact us.

We will gladly inform you about the possibilities.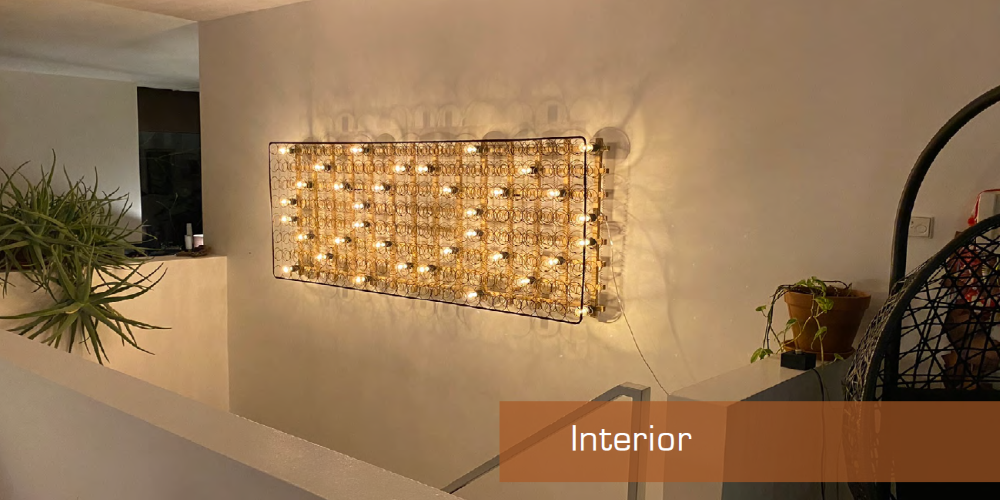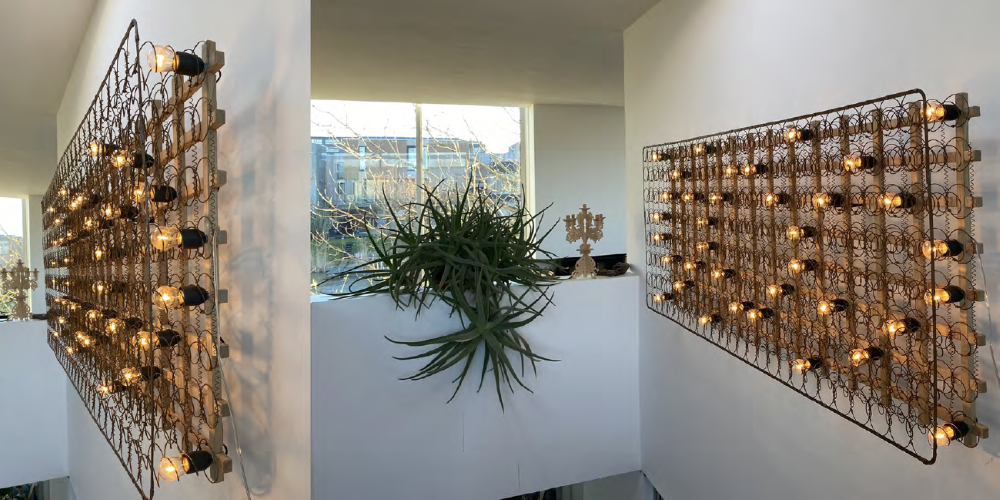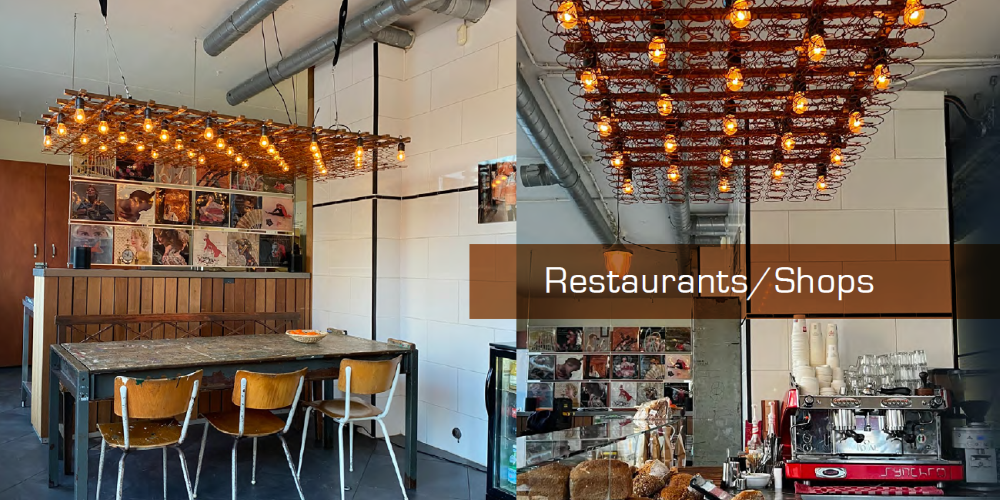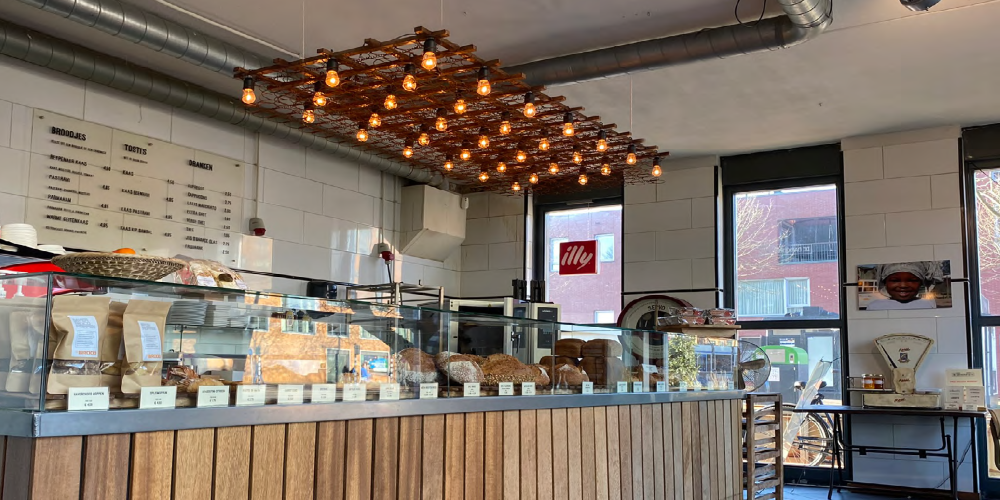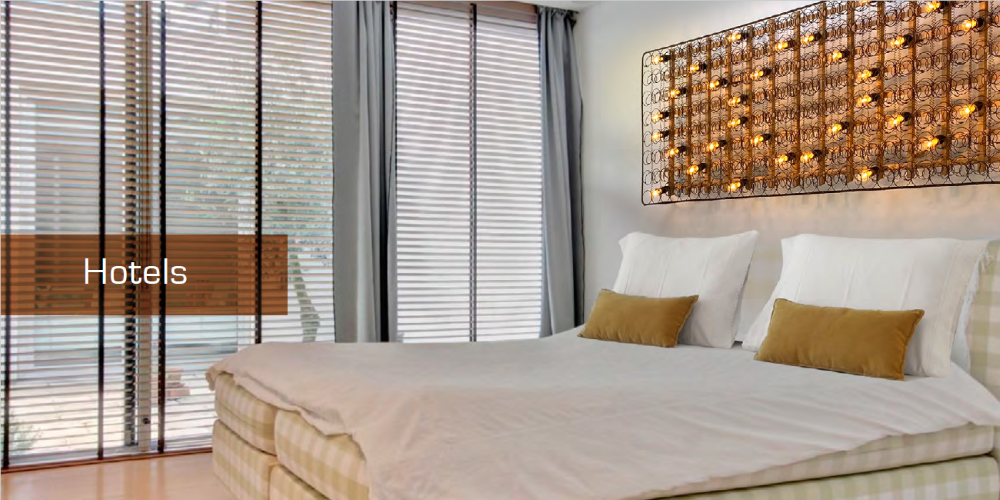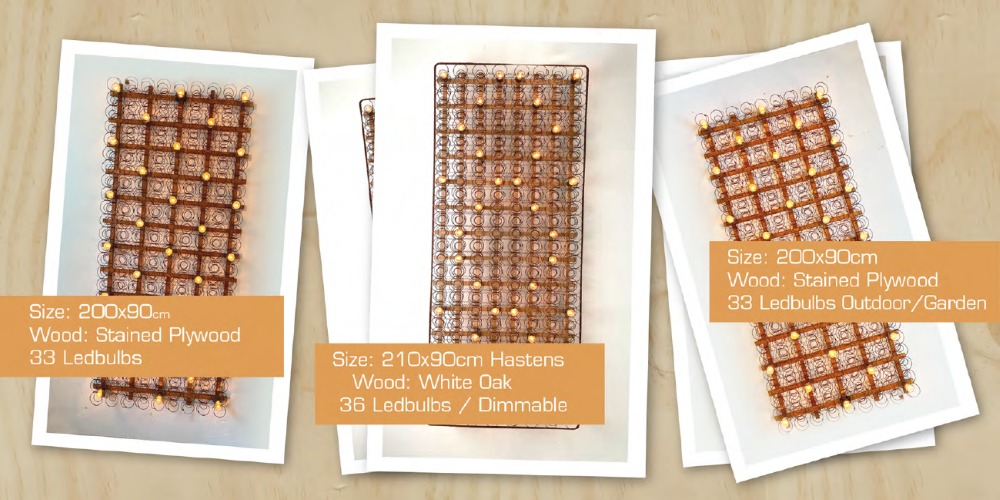 ©2023 Studio BMH Art & Design      Amsterdam, The Nederlands     +31 6 51 340 267      +31 20 625 45 38    

This email address is being protected from spambots. You need JavaScript enabled to view it.